Click & Drag or Swipe to Advance slides.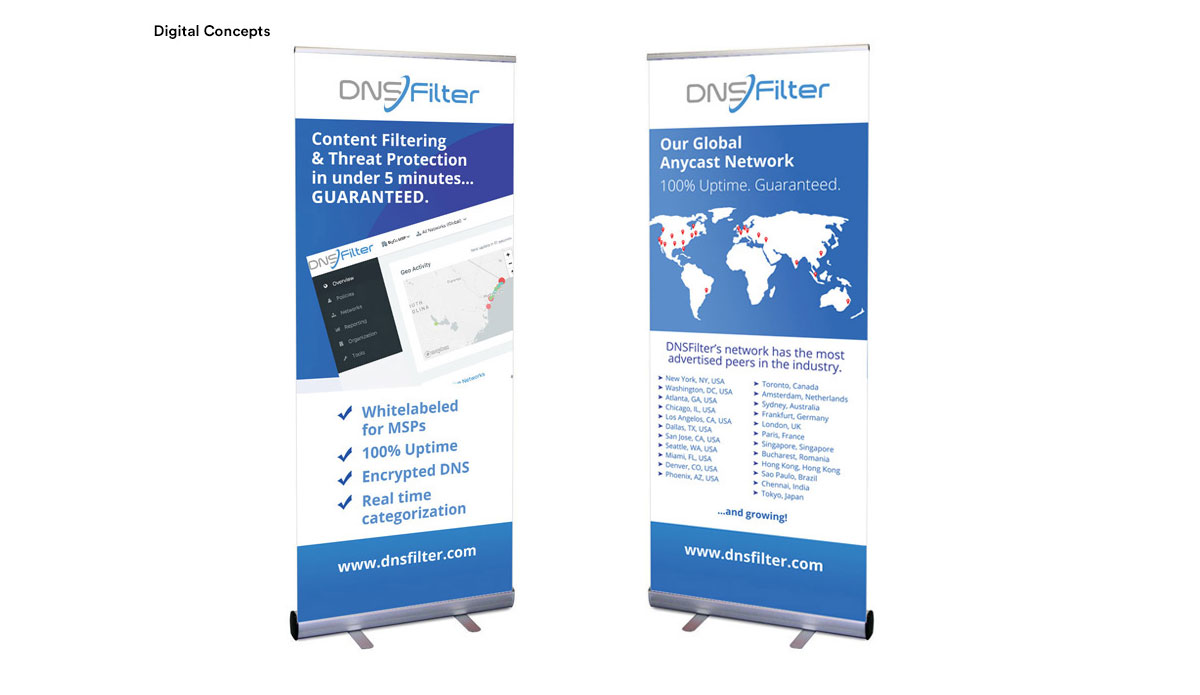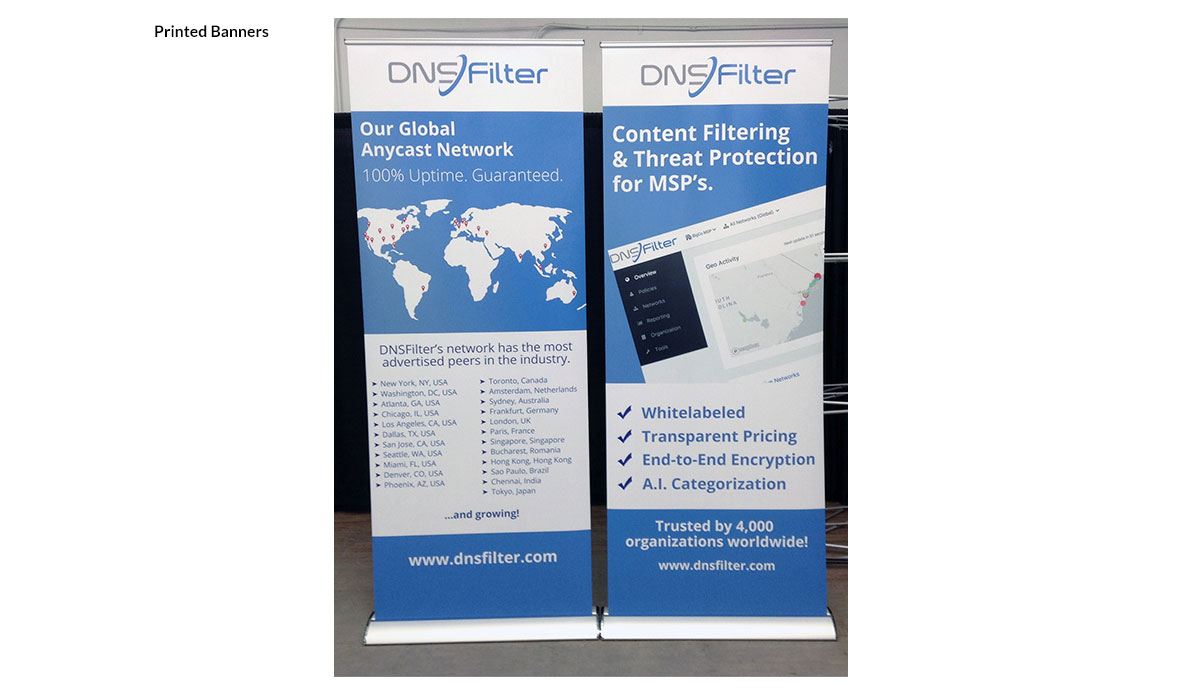 Project information
Category: Retractable Banners
Client: DNS Filter
Project date: February, 2018
Tools: Photoshop
Retractable Banner designs
I was tasked with designing two retractable banners to be used at various tradeshows & events. Following client's brand guidelines, I created the banner designs as well as real-world digital concepts to review with client before ordering banners from printer. Once approved, I placed the order and shipped to client.
Click & Drag or Swipe the images above to view designs.