Click & Drag or Swipe to Advance slides.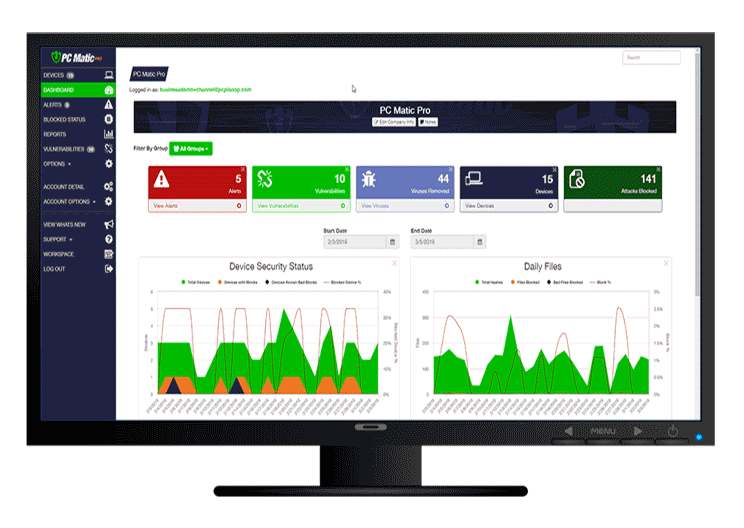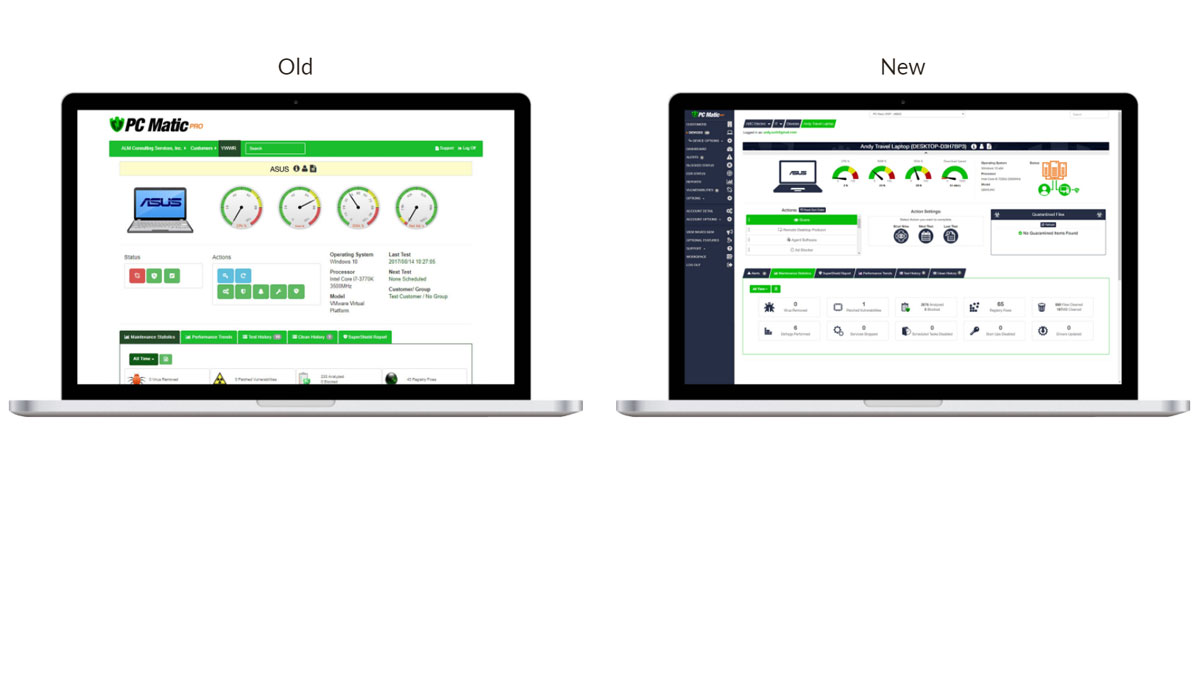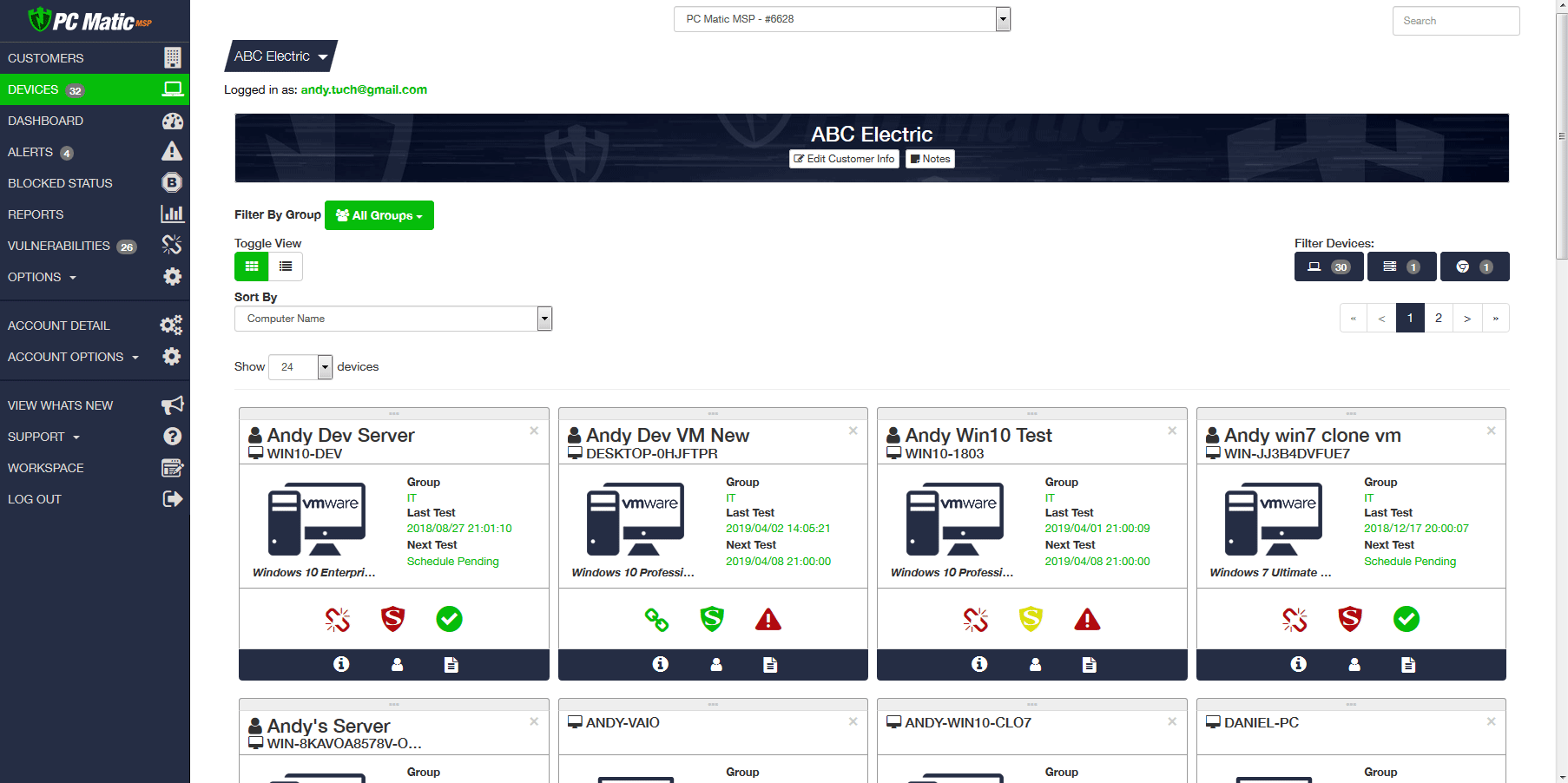 Project information
Category: UX/UI Design
Client: PC Matic
Project date: February, 2019
Tools: Photoshop, Illustrator, HTML, CSS, jQuery
Product UX/UI design
I completely redesigned the entire PC Matic Pro (B2B Antivirus Product) in February 2019. I opted to add a responsive side menu to improve navigation within the product. I also increased the width of the "container" to 100% of the monitor width. Other new features I implemented include: drag/drop re-positioning functionality, slide-in modals, end-user customizeable workspace options, custom font icons, and more. The UI is built using Bootstrap Framework so it is completely responsive/mobile-friendly.
Soon after the release of the new UI, PC Matic Pro was awarded "Editor's Choice Anti-Malware" at the Infosec Awards by Cyber Defense Magazine.
Click & Drag or Swipe the images above to view designs.