Click & Drag or Swipe to Advance slides.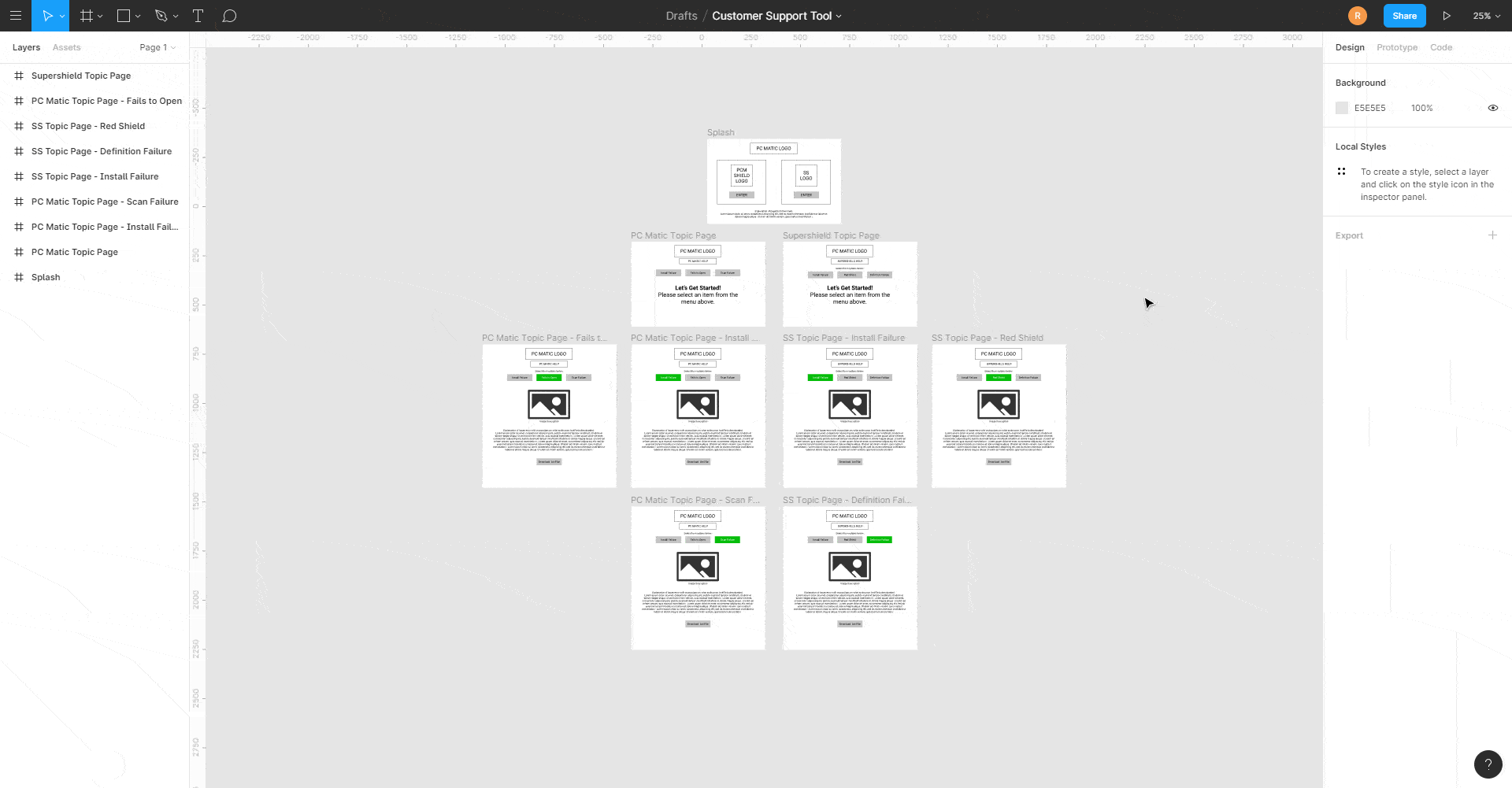 Project information
Category: UX/UI Design
Client: PC Matic
Project date: September, 2019
UX/UI design for Customer Support Tool
Issue: Customer Support team was spending too much time assisting customers with common issues.
I was tasked with creating a customer support tool that the support team could share with customers to diagnose and attempt to resolve common customer support issues related to PC Matic products. The idea for the tool is when a customer contacts the support team with a common issue, they could be directed to this tool to download a .bat file that will attempt to repair/fix the common issue they encountered.
I met with Customer Support team members to learn more about the problem and what could be done to help reduce the number of support helpdesk tickets related to common technical issues.
After meeting with CS team members, I created some simple wireframes using Figma. I then created a very simple interactive prototype of the wireframes within Figma and shared with the CS team to review and give feedback.
Once everyone was in agreement on the layout and usability of the tool, I proceeded with designing the troubleshooting tool. I completed all HTML/CSS and simple js/jQuery development.
Result: Helpdesk tickets related to common technical issues has been reduced by ~85% since this new tool has been released, allowing CS team to focus on tickets requiring more detailed support.
Click & Drag or Swipe the images above to view finished Support tool, Figma Wireframes, and Figma Prototype.