Click & Drag or Swipe to Advance slides.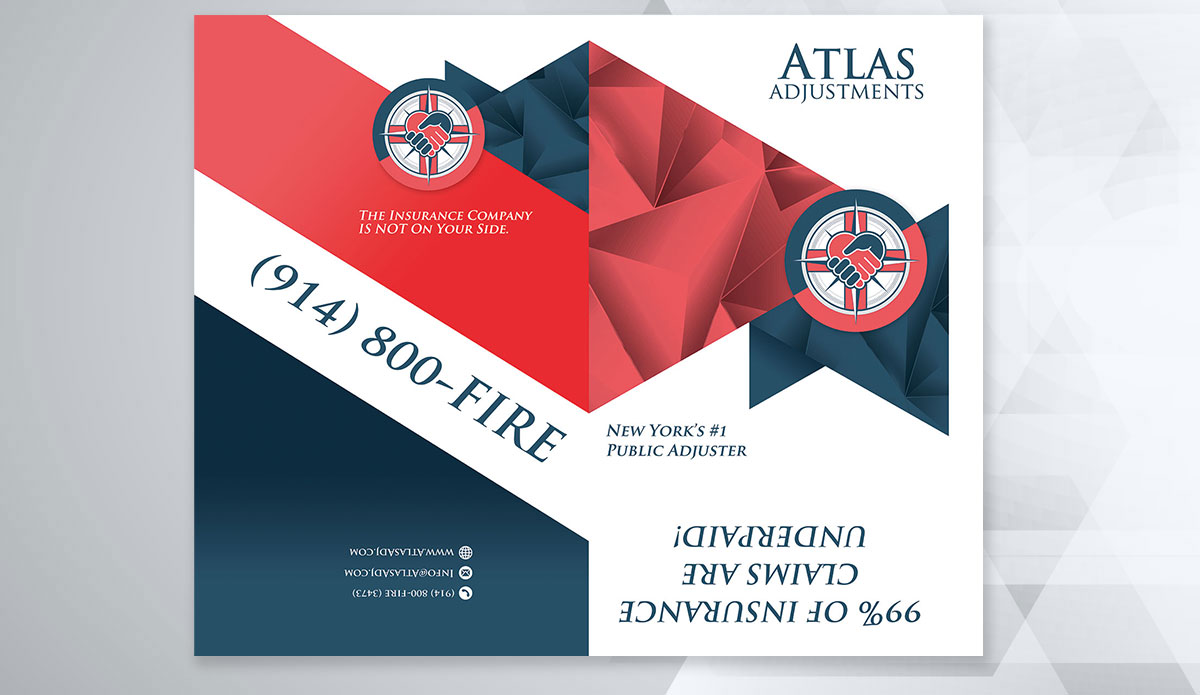 Project information
Category: Custom Folder Design
Client: Atlas Adjustments
Project date: July, 2020
Tools: Photoshop
Custom Folder Design
I was tasked with designing a custom folder for an Insurance Adjuster company for the adjuster to insert paperwork and distribute to customers. Using the provided branding guidelines, I created the folder design as well as several digital concepts/mockups for the client to visualize how the printed folder will look.
Click & Drag or Swipe the images above to view designs.