Click & Drag or Swipe to Advance slides.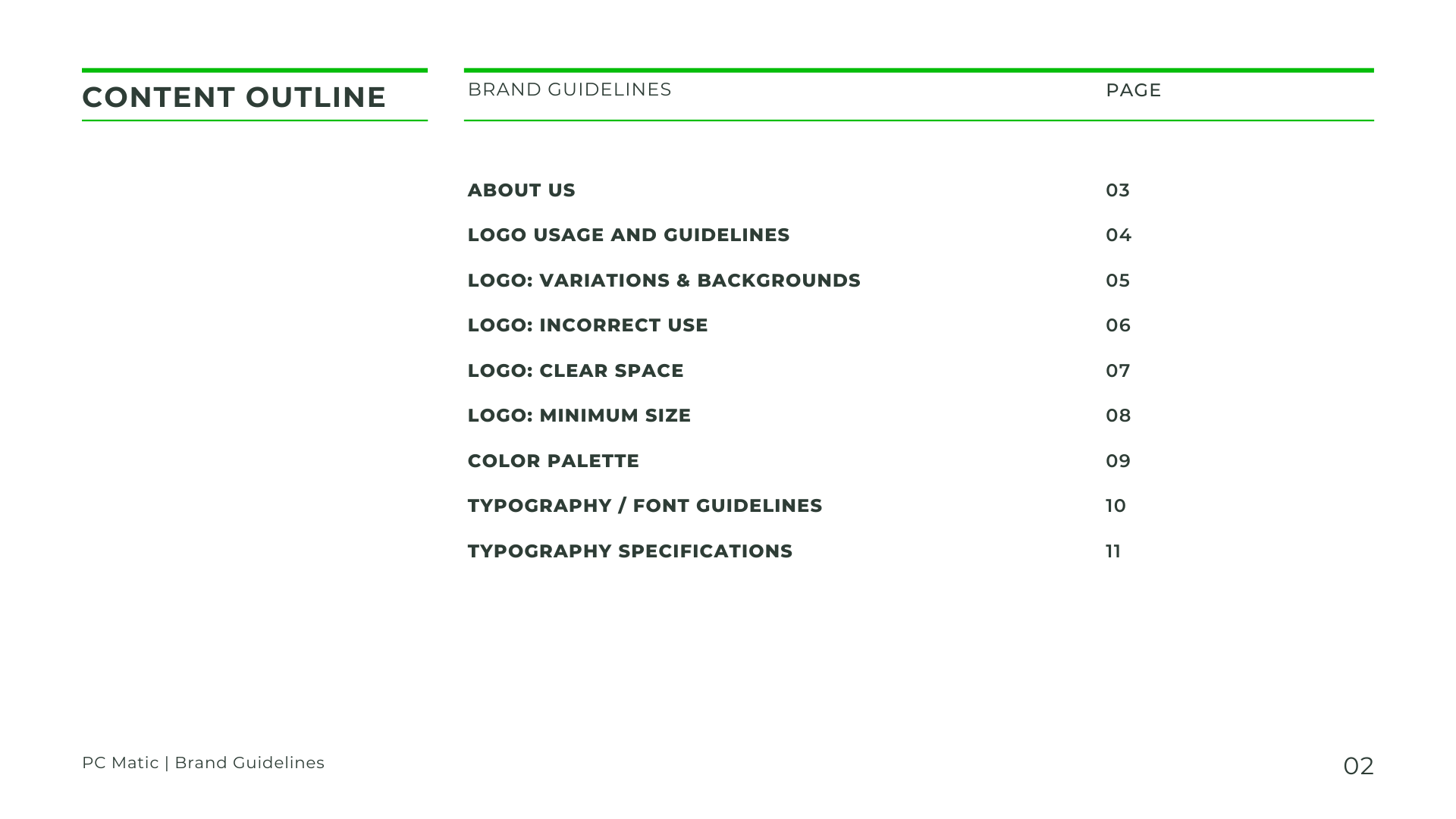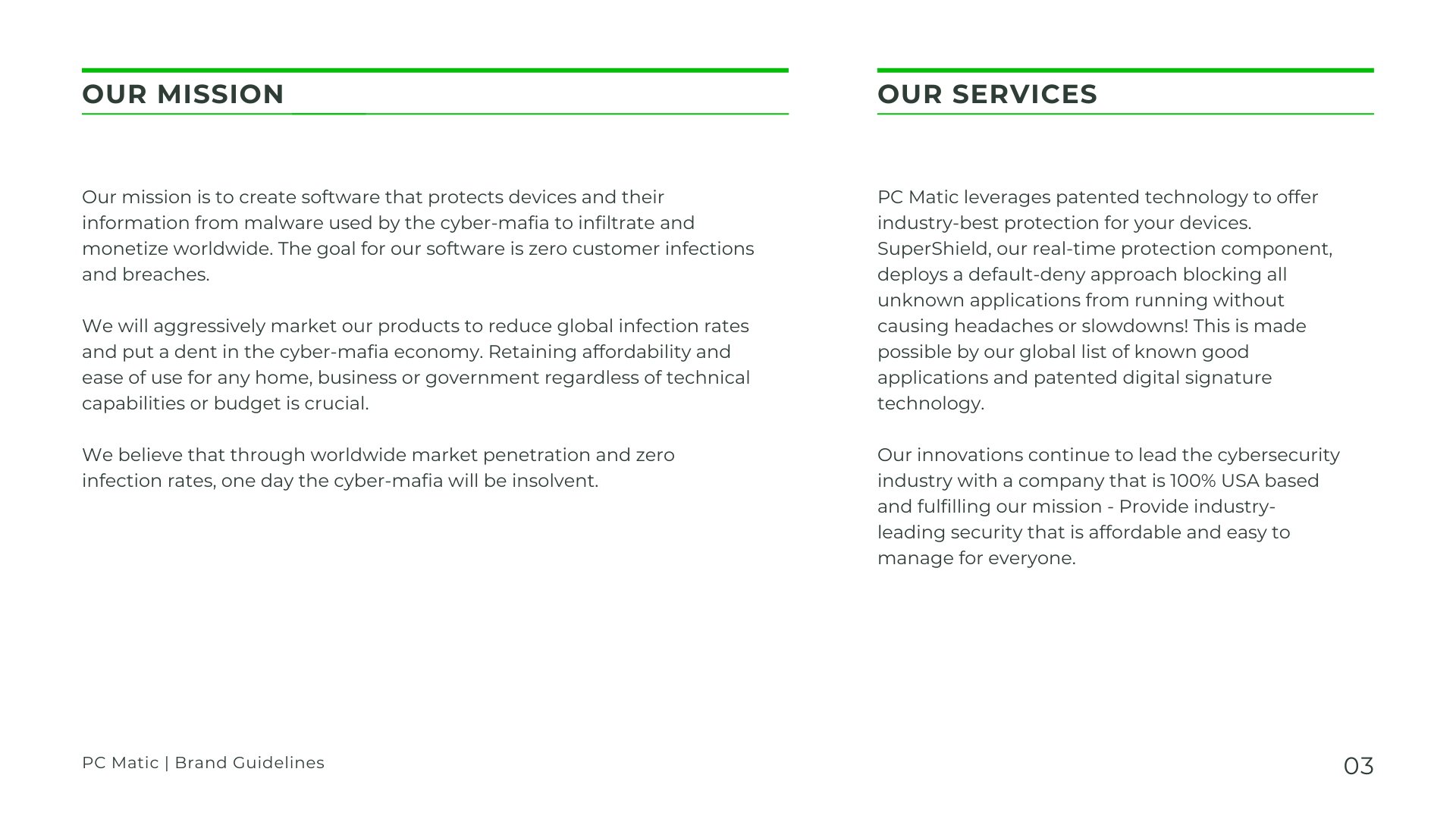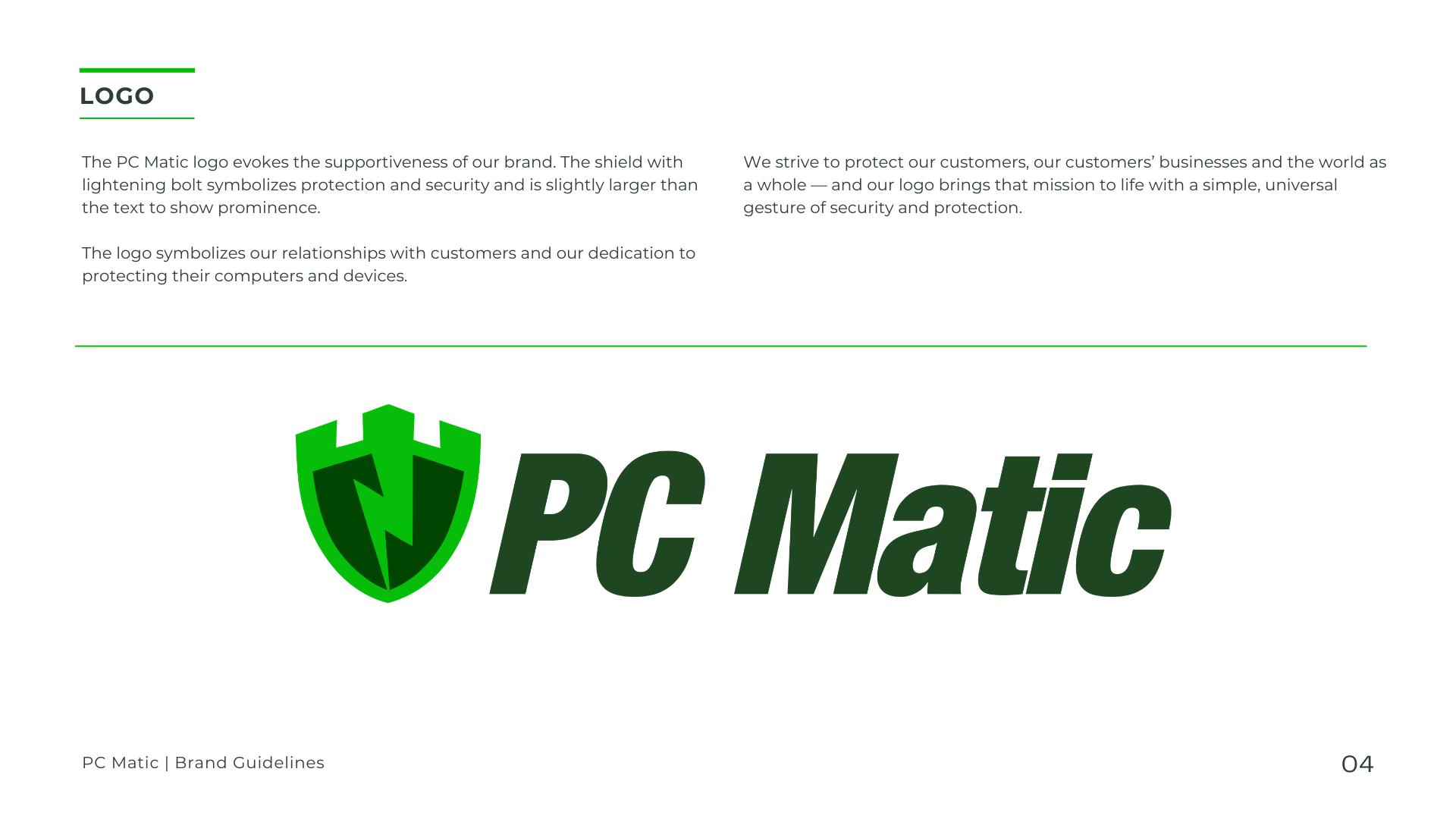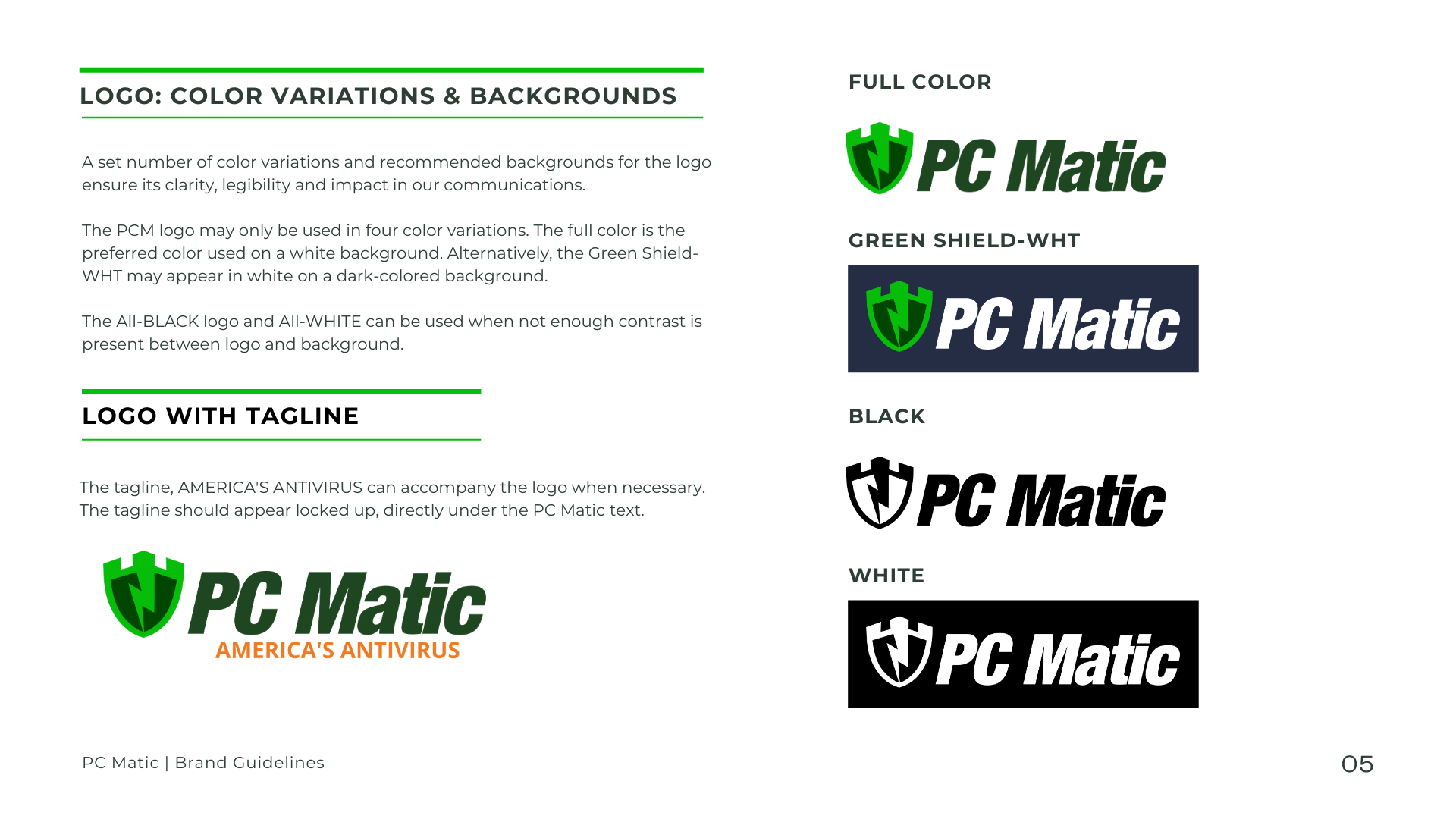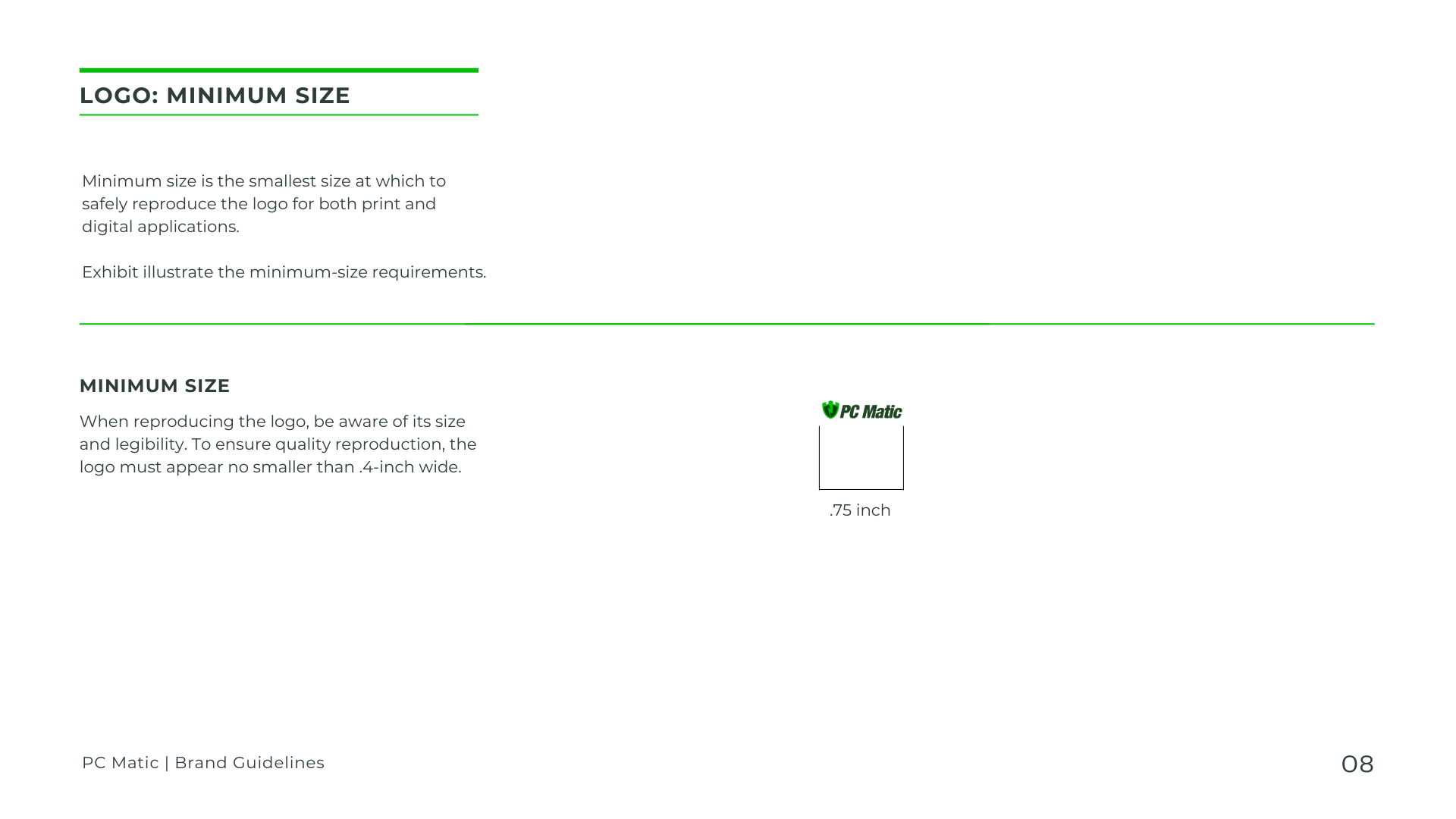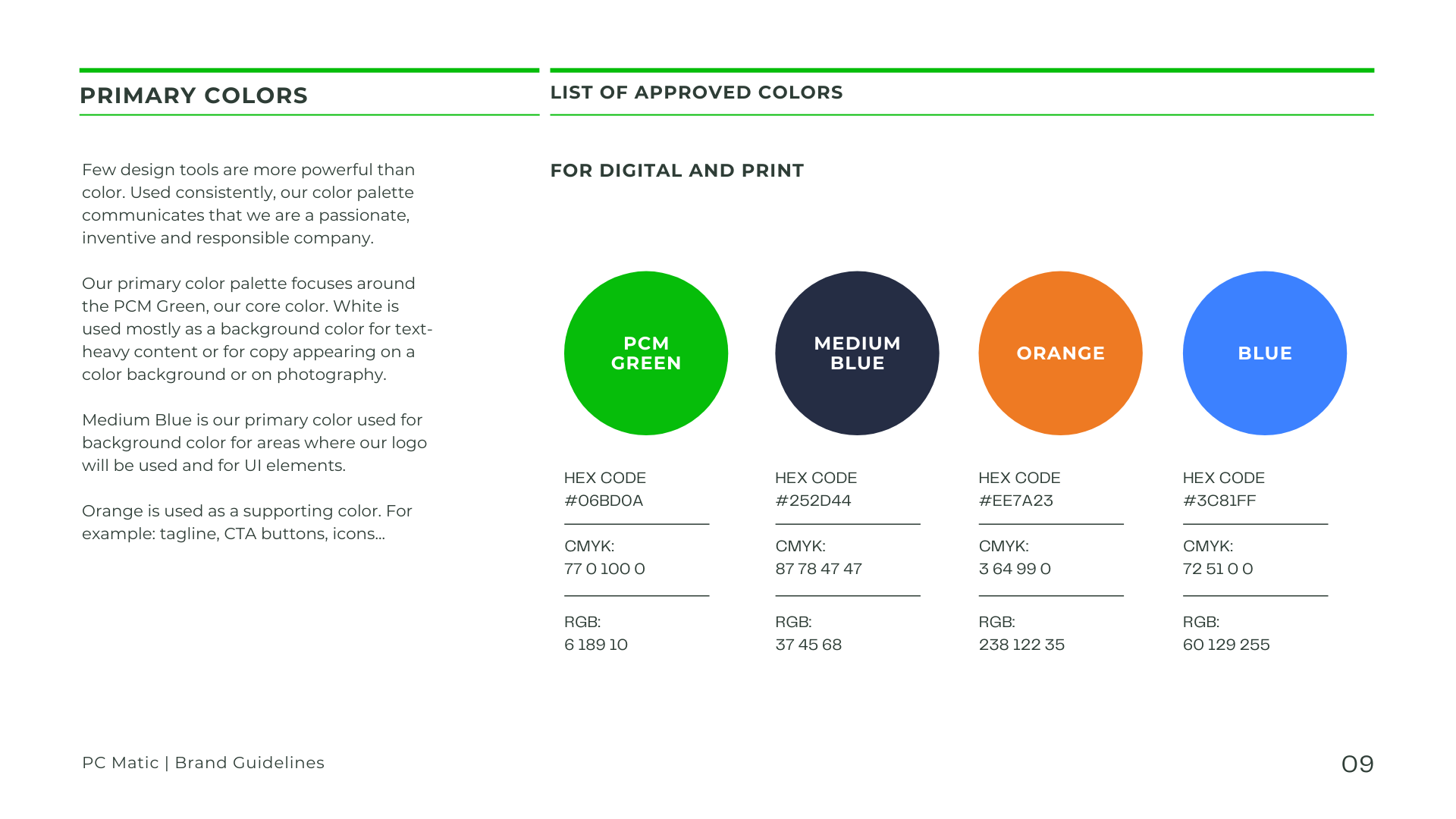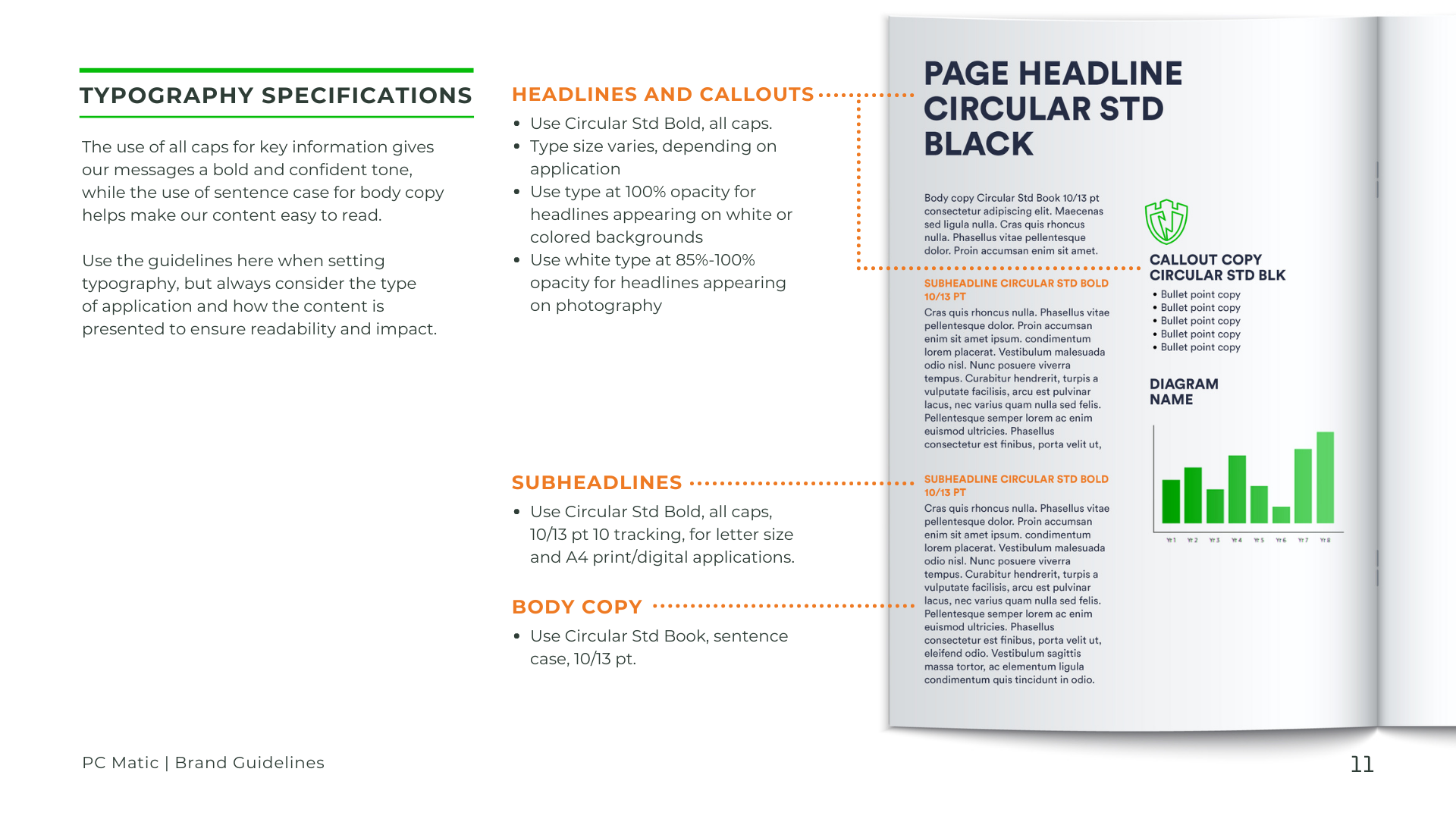 Project information
Category: Brand Guidelines
Client: PC Matic
Project date: March, 2020
View PDF: View PDF
Brand Guidelines - PC Matic
My company went through an entire rebrand in 2020. The rebrand prompted new brand guidelines. I conducted market research on our target audience and competitors, then developed and implemented our new Brand Guidelines.
Click & Drag or Swipe the images above to view designs.
View PDF of Brand Guidelines