About
I am a Graphic Designer because I love to communicate visually. I've always been creative and artistic and enjoyed sketching and drawing, but I also enjoyed working with computers. Graphic design combines art skill with current technology – which in my opinion is the best of both worlds. The difference between traditional art and graphic design is the intent; my intent as a Graphic Designer is to communicate something specific in a visual and creative manner. Art can communicate, but art is usually the sole expression of the artist.
Creative Director & Designer
Degree: MBA-MIS, BA-Graphic Design
Email: Contact Me!
Freelance: Available
The graphic design that I do is focused on the needs of the client and the audience, therefore, practically any emotion or message can be delivered effectively. I have found graphic design to be limitless, both in its approach and execution, as it continues to cross boundaries and question our own perception of its definition. My goal is to continue to improve my design skills and to never let my left brain surpass my right-brain! Please take a look around, and if you like what you see, drop me a line. I'd be really happy to hear from you.
Skills
I am skilled in Adobe Creative Cloud design apps, including Photoshop, InDesign, Illustrator, Premiere Pro as well as mockup and prototyping tools including Figma, Invision, and Marvel App. I am also skilled in front-end web design using HTML/HTML5, CSS/CSS3 and jQuery.
Resume
Creative leader with 15+ years of experience in creative direction, graphic design, customer success, and UX design.
Summary
Rex Miller
Innovative and highly creative professional with expertise in brand advocacy, product management, creative excellence, campaign planning, and campaign execution. Well-versed in budgeting, cross-functional collaboration, design tools, visual representation, and interpersonal relations. Proven skills in multitasking, time management, customer service, and strategic planning in a 100% remote/distributed team environment.
Education
MBA - Management Information Systems
2007 - 2009
Bellevue University | Bellevue, NE
3.69 GPA
Bachelor of Arts - Graphic Design
2004 - 2007
Doane College | Crete, NE
4.0 GPA, Valedictorian, Outstanding Scholar, Pinnacle National Honor Society
Professional Experience
Creative Director
2021 - Present
Buxton - Remote
Lead in the design, development, and implementation of the graphic, layout, and production communication materials.
Oversee all branding for Buxton, creation of Brand Guidelines, ensure adherence and consistency across all collateral.
Manage external agency and creative budget.
Creative/UX Director
2015 - 2021
PC Matic - Remote
Lead in the design, development, and implementation of the graphic, layout, and production communication materials.
Guide design efforts for user interfaces installed on more than 1M endpoints across SaaS Enterprise and Customer AV software.
Supervise the assessment of all graphic materials in order to ensure quality and accuracy of the design.
Art Director / Senior Communications Designer
2001 - 2015
Pfizer, Inc/Zoetis, Inc - Lincoln, NE
Developed numerous marketing programs (logos, brochures, infographics, presentations, and advertisements).
Managed multiple projects or tasks at a given time while under pressure.
Oversaw creative direction, including process creation, visual storytelling, brand guidelines, customer success, and service delivery.
Portfolio
Below you can find some of my design projects over the years.
In addition to my full-time Creative/UX Director role, I work as a Senior Designer at
. I work on several projects for numerous different clients and industries and interact directly with each client on a project-basis. You can view some of my designs and also read reviews directly from clients HERE.
All
Graphic
Web
Brand & Identity
UX/UI
Video
Iconography
Infographic
Social Media
Services
I am available to help you with any and all design needs, including Graphic Design, Web Design, Branding, Iconography, Video Editing, Photo restoration, and any other design needs you may have.
Graphic Design
Banners (print & digital), brochures, social media ads, tradeshow designs, swag/marketing material...
Web Design
Custom, responsive web designs to meet your needs. Can work with custom html or Wordpress websites if preferred.
Branding/Logo
I can design a logo to meet your needs and create branding guidelines/style guides to ensure brand consistency and help improve your brand recognition.
Video Editing
I can create any video project to meet your needs. Rather it be a simple video intro/outro, slideshow/montage, or a full feature.
Iconography
Need some custom icons created for your brand? I can create custom icons to meet your needs. I can provide them in any format needed, including custom font icons.
Photo Restoration
Got any photos that need restored? Need to remove a person or object from a photo? Need skin softened/smoothed or any other photo enhancements?
Testimonials
Below are some testimonials from clients and co-workers.
I've had the pleasure of working with Rex for the past 2-1/2 years. He and I have worked on several high-profile projects together, and working with him is always a pleasure. His UI designs are always tight, compact, and attractive. He is a good team player and a quick learner. Pair him up with a competent developer and sit back and watch what they can accomplish!
Charles Bruehl
Software Developer
Rex - Thanks again for all your diligent work on creating our new website - it looks SO awesome! A much needed change!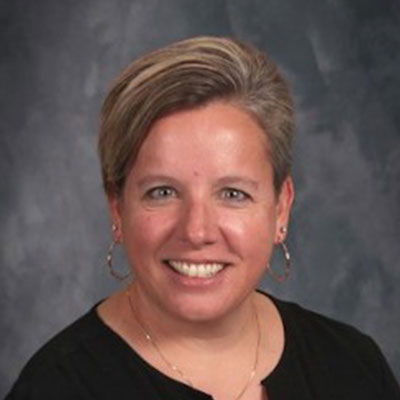 Krista Barnhouse
Faith Lutheran Principal
Rex designed our new website in record time and it looks fantastic! Exactly what I was hoping for and more. He was a pleasure to work with and was always open to suggestions and kept us updated on the web design progress.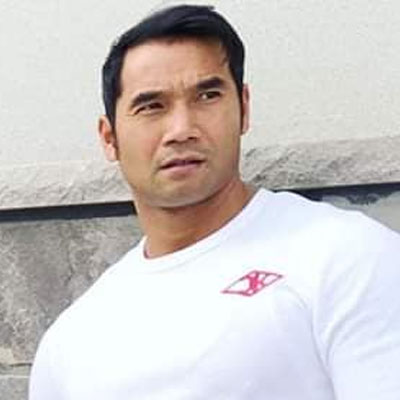 Chork Kak
CK Fitness Gear
Rex is riding high in the saddle with beautiful, fun, feeling icons. Really, these icons give a petting sense. So hard to do. Keep up the great work Rex. I really need you right now.
Robert Johnson
Entrepreneur
Thank you Rex...really appreciate all your hard work! I requested you for a new project that is right down your alley and I am looking forward to working with you again on many more projects to come. :)
Jeremy Howie
Enlightened Marketing
Contact
Please feel out the form below and I will respond as quickly as I can. Thank you!